Leading Cryptocurrency Accounting Software with a Free Plan. Available as an On-Premise self-hosted solution or in the Cloud.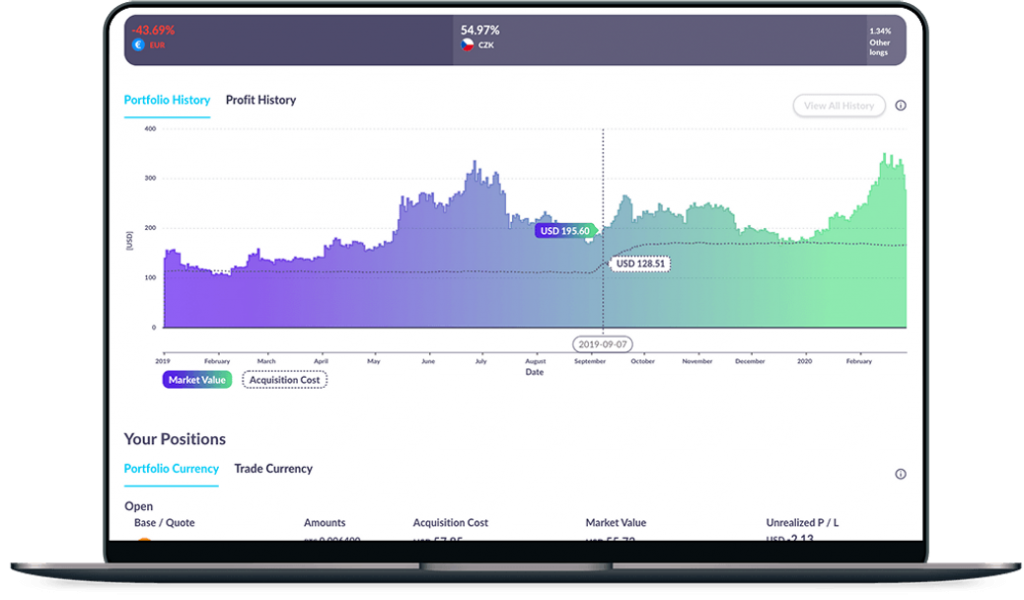 In a nutshell, the EveryTrade.io cryptocurrency accounting platform collects all the information about your cryptocurrency trades, how much crypto have you bought or sold, for how much and calculates the rest for you on the fly! It's that easy! EveryTrade is the cryptocurrency accounting package that helps you track your portfolios, manage your transactions, analyze your profits and calculate your taxes and is used by investors, traders, accountants, tax consultants and CPAs, fund administrators, ATM operators, blockchain businesses, and crypto miners alike. EveryTrade is the answer to years of feedback from Bitcoin ATM operators and up until now we always had to point them to 3rd party tools. When operators came back empty-handed and the situation didn't improve, we decided to partner with EveryTrade.io to bring you the best possible integration with POSBTC software. 
EveryTrade comes with a set of unique features that make it a leader.  
Track Portfolios & Analyze Profit
Administrate your transactions in separate portfolios or groups. Gradually recording your transactions will make it easier for you to provide the necessary documentation if requested. In addition, get an informative view by analyzing profits and losses of your business and trading, and compare yourself to the market benchmark.
You can manage your transactions in Data Manager. All imported data will be available and editable in a transactions table. You can assign, unassign, delete, filter, and edit transactions with full flexibility according to your needs. 
Keeping records of your transactions is essential to providing consolidated reports that are easier to assign in the general ledger. This makes the work easier for your accountant to handle your taxes. 
Major part of EveryTrade platform is opensource hosted on Github. This allows you to extend platofrm with features that you are missing and are essencial for you. Extensive plugin interface allows users to add support for:
new or non-mainstream crypto currencies or derivatives
more fiat currencies
importers of new or non-mainsteam crypto currency exchanages.
various new reports
exchnage rate providers
and much more
Conserned about privacy? Not so keen on uploading your accounting data to 3rd party could? We get it. Our Enterprise plan lets you install EveryTrade on your own computer giving you oportunity to handle all data locally.